Happy Thursday Falcons!
Coudersport Area School District is looking for the following positions: Anticipated IT assistant Anticipated full time custodian Long term school nurse substitute Interested applicants should send a complete application package including a letter of interest, application, current clearances (Act 24/31/34/151/168) and resume՚ to the Office of the Superintendent, CASD, 698 Dwight Street, Coudersport PA 16915 by October 4, 2023 or until the position is filled. Any questions should be directed to the office of the superintendent at (814)274-9480.
Lilly Buchsen, Brandon Crosby and Carl Bryant are learning about engineers that are changing the world in their Intro To Engineering Design class with Mrs. Daniels. Yesterday, they presented their engineers to the class.
Be your best today Falcons!
During Falcon Period, interested students are signing up for Esports. Students can pick between chess and rocket league. More may be added later. Last year, we had 3 students make playoffs in chess last year!! Thank you Mrs. Bryant and Mr. Chen! Go Falcons!!
Students in Grade 4 use block coding to solve puzzles and create games.
Students in Ms. Keifer's 8th grade math class "Walking the Graphed Line. '' One student is given an equation in slope-intercept form (secretly), walks it out on the coordinate plane and the other students figure out what the equation is and write it on their whiteboards.
Have a great Tuesday Falcons!
Busy morning at the elementary already! Teachers sitting in on various other teacher-lead professional development. This is a great opportunity in which faculty get to learn from one another, all to benefit our kids!
International Dot Day demonstrated our creativity in Kindergarten!
Students in 5th grade use several operations to make a target number. Impressive!
Pre-K and Kindergarten students are reminded of bus rules and safety as they enjoy a ride around the block. Thank you, Mr. Muccio and Mr. Bigley!
This morning, Mrs. Minard is taking 38 interested students to Mansfield University. Students will attend a college fair, get a tour of their campus, have lunch in their cafeteria and attend an admissions presentation. What a great opportunity for our Falcons.
Pre-K Kid Writing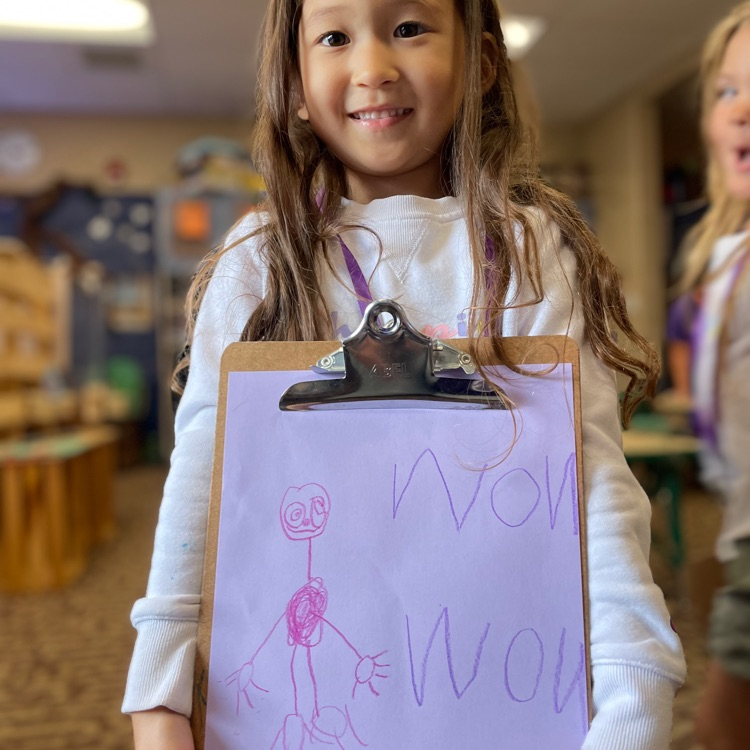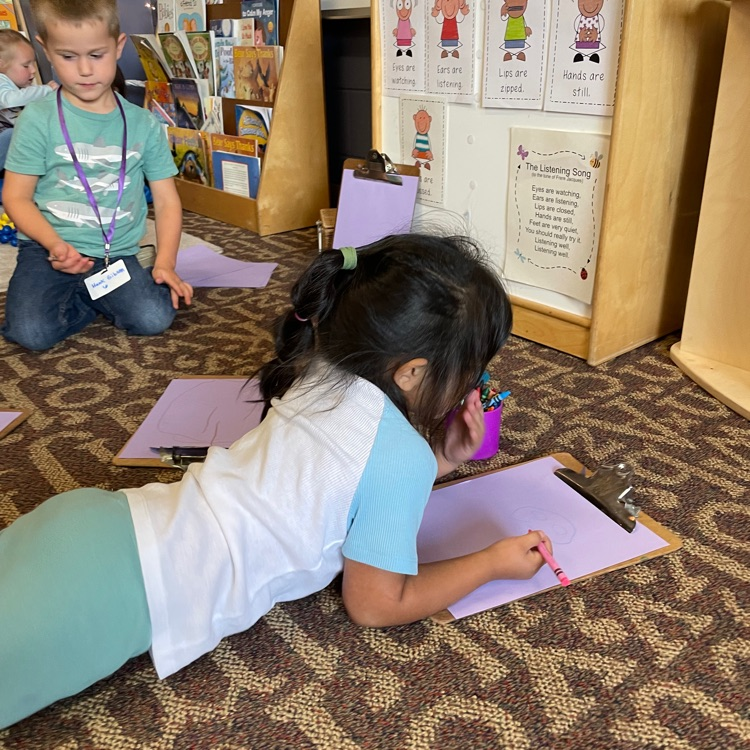 Three of our Falcons were excited to show their Luna the ladybug! Great work Dakota, Owen, and Emilee!
A friendly reminder that tomorrow, September 13th, is an early release day.
Mr. Ouellette and our Junior High Band going through their scales today. What a great way to end the day. They sounded so good! Keep up the good work. GO FALCONS!!!
Aristotle and Garett are showing off the work they did in Mrs. Batson's sculpture class. They made Garfield and a plate of lasagna ... They talked about how difficult it was to round the cardboard. great work Falcons !!!
The anticipation of the new playground is growing!